Old
CHESTER
in Delaware County, PA
Welcome to OldChesterPa.com
Now celebrating 10 years on the web!
Always check our "What's New" page
Please visit & sign our
GUEST BOOK
at "The Newsstand"
Our Community Bulletin Board!
Working on Genealogy?
Search our listing of interments at Chester Rural Cemetery, Chester's largest public cemetery.
Detailed lookups available.
Search the whole site for more.
An Unexpected Answer
The Story Behind OldChesterPa.com
Available now!

(Click the sign, one of Chester's most memorable landmarks)
SEARCH the website - Thousands of pages of Chester History!
OldChester Reunion 2010
Saturday October 16
at
DCHS Library & Museum
408 Avenue of the States
Chester, PA
(Next to the 1724 Courthouse)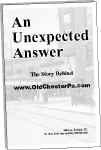 An Unexpected Answer
The Story Behind this web site OldChesterPa
Available now!
What's


Welcome to www.OldChesterPa.com! - If you're new to the site, you might like to know a little more about why this web site exists and about John, your very humble webmaster. Please keep in mind that the site is always a "work in progress" so if you don't see something about a person or place that is near and dear to you, don't hesitate to post it on our Guest Book at "The Newsstand", or send it on to me for posting. The old saying, "What Chester Makes, Makes Chester", even applies here to this website. What Chesterites contribute, makes this an even greater web site about Chester!
We hope that you will enjoy your visit, enjoy learning a little more about the rich history of the city of Chester, get back in touch with some former friends, and share with us in the enthusiasm about the exciting changes happening now in Chester and plans for the future of the city!
Ye Olde (and very Humble) Webmaster,
John
About this Web Site | Meet the Webmaster
---
Remember all of those corner stores, movies, car dealerships? Follow the "Business" link for lots of historic Chester businesses (some even with pictures!) including:
If you don't see your favorite one, be sure and let me know so that I can add it to our ever-growing list!
---
Click here for the official website of the
City of Chester, PA
---
Current Events & Recent News about Chester
Most Recent Pictures Added
Fehl's Mom & Pop Grocery Store
courtesy of Charles ("Dutch") Fehl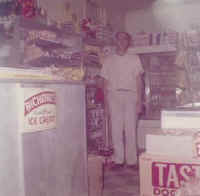 Smith's News Stand
Photo courtesy of Robert Smith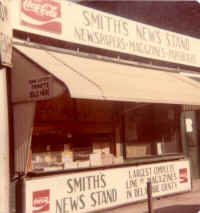 Groundbreaking & Construction of St. Robert's Church - 1940
Photos courtesy of Ed Larkin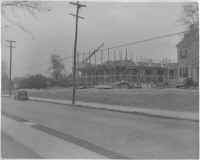 Chester Souvenirs
Books - Calendars - Notecards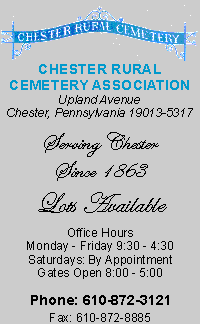 Your Ad could be here too!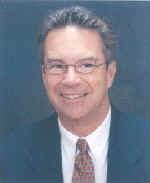 ALAN FERGUSON
SRES, Realtor®
Chester High School - Class of '62
Media Office
1055 E. Baltimore Pike
Media, PA 19063
Direct: 610-892-8300,
Ext. 8348
Fax: 610-892-8301
Email | Visit my website
---
INDIVIDUAL SPONSORS
Many thanks to the following individuals and organizations for their support of the web site in memory of or in honor of their loved ones:
Trainer Elementary School Reunions
John Bullock in memory of JOHN A. BULLOCK, Jr.
LEARN HOW YOU TOO CAN HELP TO SPONSOR
OldChesterPa.com!