WAR HERO'S NAME GIVEN TO NEW HOUSING PROJECT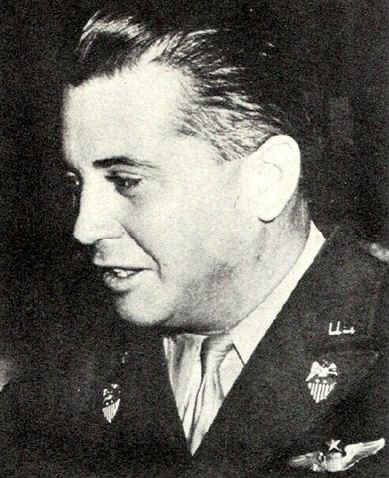 In honor of one of the first Chester soldiers to give his life in this war, the Chester Housing Authority has voted to name its third project "Lieutenant Colonel Hugh F. McCaffery Estates". This project, formerly known as Thurlow Acres, is rapidly nearing completion and will soon be available for renting to defense workers in this area.
Lt. Col. McCaffery, who lost his life in an airplane accident on the west coast a few days after the Nation went to war, was a graduate of local schools, of Pennsylvania Military College and of the Law School of Notre Dame University. He was an all-round athlete, especially proficient in swimming having captained swimming teams at Notre Dame and at the Penn Athletic Club. He later qualified for the Olympics held at Amsterdam in Holland.
Instead of entering law practice as his friends expected McCaffery joined the United States Army in 1930 as Second Lieutenant. He received training for the Air Corps at Kelly Field and Mitchel Field, then was assigned as an instructor to the training grounds at Aberdeen, Md. Later he was transferred to Langley Field, Va. for two years, then to Hawaii, where he also spent two years.
Lt. Col. McCaffery is survived by his widow, Lucy Kelly McCaffery, three children-the eldest 6 years old, and a brother, Major Joseph McCaffery of the U. S. Marine Corps.
In naming the new housing development for Lt. Col. McCaffery, the chairman of the C. H. A., Edward D. McLaughlin, said "it is pledged that his memory will be kept before the people of Chester, through changing the name of Thurlow Acres to Lt. Col. Hugh F. McCaffery Estates."

From The Delaware County Advocate - August 1942
Thanks to Harvey Martin