Old
CHESTER
in Delaware County, PA
OldChesterPa.com: Children's Aid Society 35th Anniversary Celebration
On the web since March 2000!
Always check our "What's New" page
Have you signed our Guest Book at "The Newsstand"?


A project of the National Heritage Foundation
What is this Foundation?
I'd like to make a donation to help support this website!
Would you like to sponsor this page?
Contacting me: - Update
I have temporarily cleared a small amount of space in my email box. However, spam continues to be a problem. To be sure you get through the filters, be sure to include the name of our city somewhere either in the subject or the body of your email.
You can contact me by phone. Follow this link for phone number. -John
Sponsor
"Today in Chester's History" on "The Newsstand"
(Only 5.00 per day)
SEARCH the website - Thousands of pages of Chester History!
What's

CHILDREN'S AID SOCIETY MARKS 35th BIRTHDAY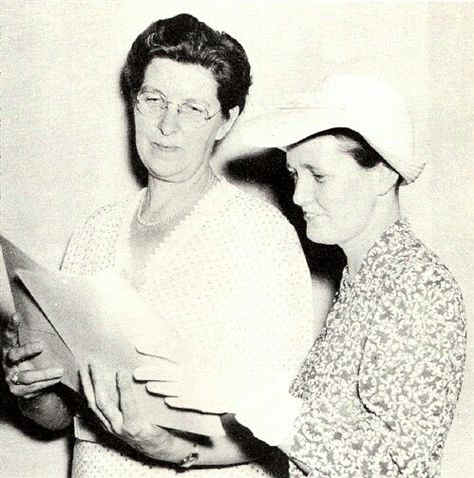 Miss Jean Peoples, left, looks over the history of the Society's 35 years, prepared by Mrs. John Wills, right.


At a dinner meeting in Chester on June 18, members of the Delaware County Children's Aid Society celebrated its 35th anniversary. Honored guests were a number of the charter members of the Society, whose interest and support has continued to the present day.

The Executive Secretary, Miss Mildred H. V. Showalter, reported that a total of 82 children were under care by the Society during 1941, and that a total of 2275 visits were made on their behalf.

An interesting feature of the evening was the reading of a history, "Through the years: 1906-1942", compiled by Mrs. John Wills and presented by Miss Jean Peoples.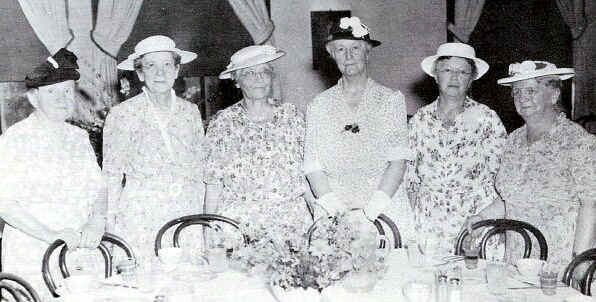 Charter members of the Society: Mrs. Lillian Warnick, Mrs. Bessie Martin, Mrs. Alice Stevenson, Miss Sara Wetherill, Mrs.Elizabeth Pennell and Mrs. Charles Palmer.
From The Delaware County Advocate, July 1942
Courtesy of Harvey Martin