Dr. DiMedio's Hospital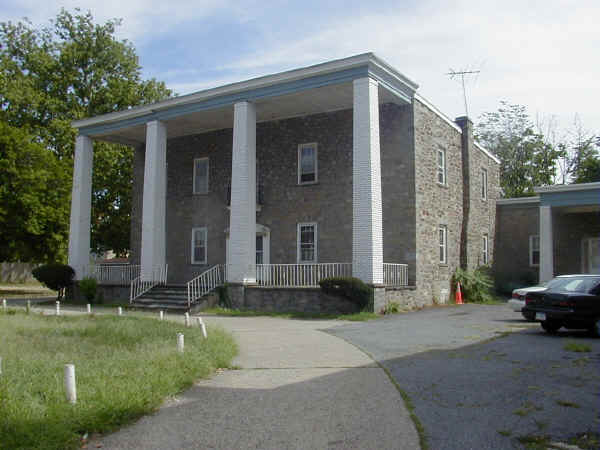 Photo of Dr. DiMedio's home (next to his hospital) taken 9/2/2001 courtesy of "Joker" Jack Chambers, jokerjak908@yahoo.com
811 W. 3rd St.
"The picture you submitted was not Dr. DiMedio's hospital, it was his house. The hospital was to the left of the house (when facing the house). Dr. DiMedio sold that house to Albert Nacrelli, who was a funeral director. He eventually moved his business to 22nd and Providence. Dr. DiMedio had his practice in the hospital until the hospital closed and he moved his practice to 8th and Kerlin (behind the Robert Hall store). His daughter, Dr. Mary DiMedio had her practice in the hospital also. (her and her sister were married in the house you pictured). Muscella's studio was to the right of the house you pictured. Dr. DiMedio was a close friend of our family and we lived directly across the street from the hospital (810 W. 3rd) from 1948 until 1957."

- Tony D'Amato, adamato@erols.com
---
Administrators

Dr. Joseph DiMedio
History
"Dr. DiMedio had a hospital near the Apollo movie."
- AJSweetyPy@aol.com

---

"I remembered the Belvedere Convalescent home at 811 W. 3rd, Chester. I am not sure exactly when it became a nursing home. In 1971 it was a convalescent home. Fred and Willie [Muscella] had their studio in a house next door to the home. Before it was a convalescent home it was Dr. DiMedio's home.

"It was the home of Dr. DiMedio, the Nacrelli Funeral Home, The Belvedere Convelescent Home (c. late 60's-early 70's) and more recently the Eastern Light Lodge #46.

- "Joker" Jack Chambers, jokerjak908@yahoo.com
---
If you have any information and or pictures that you would like to contribute about the history of the Dr. DiMedio's Hospital, please forward it to john@oldchesterpa.com
---
© 2001, 2002 John A. Bullock III.

This page last updated 10/18/05