Belvedere Convalescent Home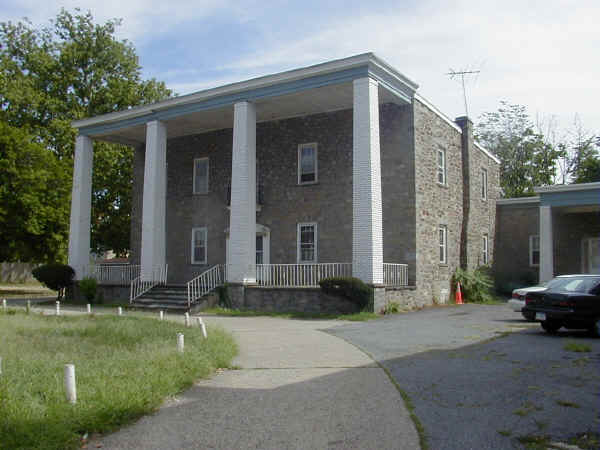 Photo above taken 9/2/2001 courtesy of "Joker" Jack Chambers, jokerjak908@yahoo.com
Photo of former location at 811 W. 3rd St.
Currently "The Belvedere", located at 2507 Chestnut St., Chester, PA
610-872-5373
---
Administrators

History
"I remembered the Belvedere Convalescent home at 811 W. 3rd, Chester. I am not sure exactly when it became a nursing home. In 1971 it was a convalescent home. Fred and Willie [Muscella] had their studio in a house next door to the home. I believe before it was a convalescent home it was a private hospital run by Dr. Demedio.
- "Joker" Jack Chambers, jokerjak908@yahoo.com

"The present location of the Belvedere, 2507 Chestnut St., was the home of Catherine Stevenson."

- Oscar Stevenson, III, Wallingford, PA
---
If you have any information and or pictures that you would like to contribute about the history of the Belvedere Home, please forward it to john@oldchesterpa.com
---
© 2001, 2002 John A. Bullock III.

This page last updated 10/18/05