Home > Schools > Public Schools > Showalter Junior High
Addison H. Showalter Junior High School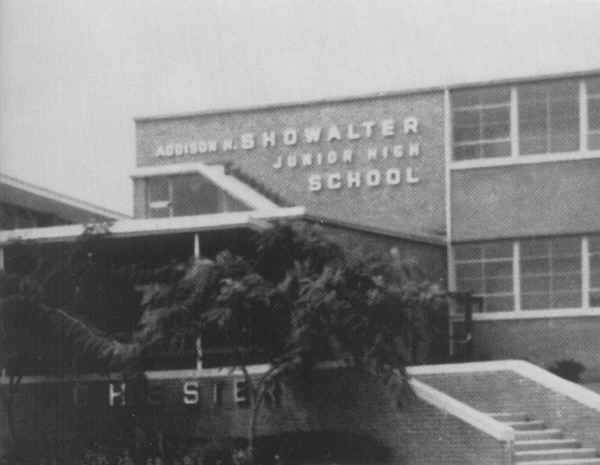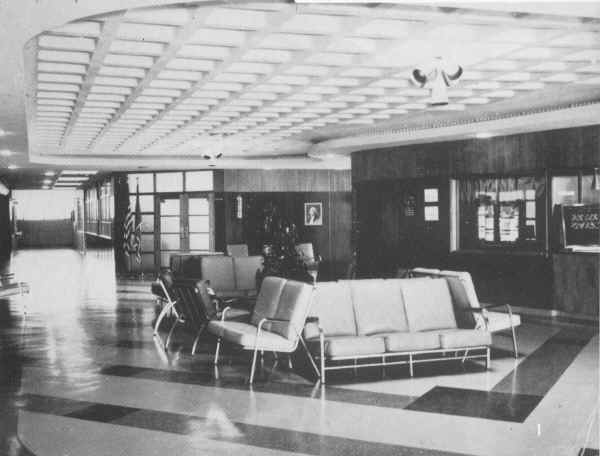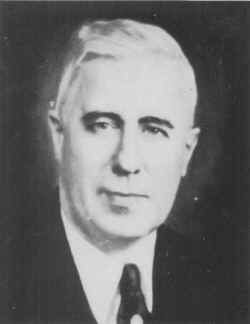 Addison H. Showalter, Superintendent of Schools (April 1950 - June 1958)
[A letter from Mr. Showalter about the school being named for him.]
Photos from a Showalter yearbook courtesy of Mary Constantini Larner, Rere628@aol.com
10th & Lloyd St.
School Colors: Red & Black
"The Eagles (?)"
Principals | Faculty | Staff | Sports | Classes | School History | Recollections
---
Principals:

| | |
| --- | --- |
| | Thomas E. McKinney (first Principal, d. 8/12/2000) |
| | William Henry Polk (? - 1967-1969) - 2 |
| | Hector LeMaire (? - 1974-75 - ?) - 1 |





---

Faculty:
Some Teachers:

Ms. Lucy Corbin - (music), ? - 1967-1969 - ? - 2
Miss Diana Palm (history or math teacher I think) ? - 1967-1969-? - 2
Ms. Ledbetter - 2
Mr. Connely - 2
Ms. Mozan / Mosin (sp?) (Home Ec.) ? - 1967-1969 - ? - 2
Miss Council - 2

1960-1963: - 3

Helen McKale (English)
Nathaniel Reeves (Math)
John Driggins (Spanish)
William Dodds (Social Studies)
John Singley (Civics)
Ms. Hagerman then Ms. Worley (Physical Education),
Ms. Jones and Ms. Phillips (Home Economics)
Mr. Testoni
Ms. Catania and Mr. Willert who taught Algebra.

During this time period Ellen Lombardi and Harold Smith were the Guidance Counselors.

Ms. Corbin was the Music teacher and author of the school song. Surprisingly, I remember how enthusiastically she played the piano with playing the school song. If I remember correctly, the words to the song were:

"Showalter Junior High School
Showalter Junior High School
In your halls of learning
We'll keep the banner high
Black and red will forge ahead
In the knowledge we have led
In historic Chester
Hail Showalter Hail"

---

Staff:
Harold Tilghman Smith (Guidance Counselor) (1958 - 1963)

---

Sports:
Some Coaches/Athletic Directors:


---

Classes:



---

School History:
The announcement that Chester's new junior high school would be named the "Addison H. Showalter Junior High School" was made at a testimonial dinner for Mr. Showalter on June 2, 1958. Click here to read a letter that he wrote to his son the following day describing the occasion.

---

Recollections:

"I was a part of the first class that did the first 3 complete years at Showalter (1961). Mrs. Corbin was the Music Teacher there from the beginning. William Laury was a part of that class and is now married to News Caster, Lisa Thomas-Laury. I think we were called the Eagles. School was fun back then and the Staff was wonderful."

- Ethel Wyatt, c/o 61

---

"Remember we had to share the school with Chester High School after the Jan 68 fire. We were on half day schedules. And when we graduated from the ninth grade all the girls have on white dresses and the boys have on suits for the program.

"Also those were the years that some of the best music was made, James Brown was making a hit every other week, the Delphonic, the Intruders was making it happen we can't forget about Sly and the Family Stone, the Five Stairsteps, house parties and we can not forget every Wednesday night at the old Skating Rink, and the man that used to play the organ, talent show in the school. So when I think of Showalter Jr. High, all of the above brings a smile to my face."

- Robin (Moon) Boykin
Many thanks to the following for providing additional information for this page:

1 - Bob Vaughan
If you have any information and or pictures that you would like to contribute about this school, please forward it to john@oldchesterpa.com
---
© 2000, 2001, 2002, 2003 John A. Bullock III.

This page last updated 10/18/05