Home > Schools > Public > Horace Mann School
Horace Mann School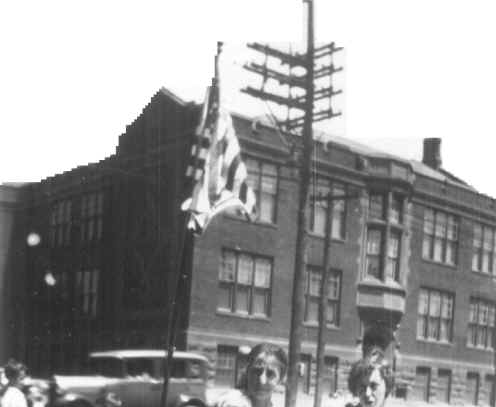 Photo courtesy of Alice Ritter, rettira@aol.com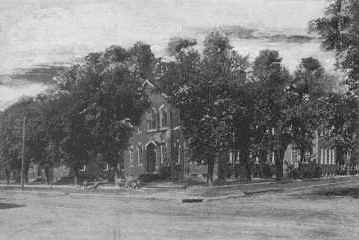 "Horace Mann & Dewey"
Photo from Chester and Vicinity © 1914 by Hy. V. Smith


A sketch of the "Proposed" Horace Mann School
from the Manual of the Public Schools of the City of Chester, PA, 1916-1917
courtesy of the Delaware County Historical Society Library
Grades 1-6
Principals | Faculty | Staff | Classes | School History
---
Principals:





---

Faculty:
Some Teachers:

(1942-43) 1st Grade: Miss/Mrs.(?) Crystle - 1
1st Grade: Miss Weaver (At that time, very young and attractive) - 2
(1943-44) 2nd Grade: Mrs. Mary Courtney - 1
(1944-45) 3rd Grade: Mrs. Nellie D Sproat - 1
3rd Grade: Mrs. Foster (I remember her as being a very kind and gentle lady) - 2
(1945-46) 4th Grade: Mrs. Mable W Hutchison - 1
(1946-47) 5th Grade: Miss Anna Steciw - 1
5th Grade: Mrs. Milky (She wore a different hat every day of the school year. She was tough.)- 2
(1947-48) 6th Grade: Mrs. Sara J Morton - 1

Beulah Gifford (1947-1948) second grade - 3
Mrs. Jessie C. Caldwell (1948-1949) third grade - 3
A. Steciw (1949-1950) fourth grade - 3
Mrs. AB Mielke (1950-1951) fifth grade - 3
Sara J. Morton (1951-1952) sixth grade - 3

Gym: Mrs. Johnson - 1

Industrial Arts: Mr Jesse Phillips (who married ?????, the Home Ec teacher.) - 2

Health: The perenial Dutch Boyer, followed by ????? for one year, then Earl Blazinsky. - 2

---

Staff:

---

Classes:



---

School History:
The following sketch on the naming of the school is from the Manual of the Public Schools of the City of Chester, PA, compiled from "standard authorities" and with the assistance of Henry Graham Ashmead, Esq.:

"Horace Mann (1796-1859) was our greatest American educational reformer. After practicing law for fourteen years, and presiding for one year over the State Senate of Massachusetts, he closed his office, and as secretary of the newly organized Board of Education began devoting his life to the educational welfare of the State. Much of his time for the twelve years of his secretaryship was spent in going about the State, addressing all kinds of gatherings on the need of efficient public education. The first normal school in the United States was founded through his efforts in 1839 in the historic town of Lexington. In 1848 he was sent to Congress, to fill the vacancy caused by the death of John Quincy Adams. In 1852 he was offered two honors on the same day - one the governorship of Massachusetts, the other the presidency of a newly founded college in Ohio. As might have been expected, he chose the latter, and was President of Antioch College till his death.

"Horace Mann was the foremost pioneer in the great educational movement in the midst of which we are still living."

1 - Thanks to Don Hubickey, donhub@evenlink.com, for this information.

2 - Thanks to Tom Gillen FINALAND@aol.com, Ruckersville, Va, for this information.

3 - Thanks to Caroline, carpete@verizon.net, for this information.
If you have any information and or pictures that you would like to contribute about this school, please forward it to john@oldchesterpa.com
---
© 2000, 2001, 2002 John A. Bullock III.

This page last updated 10/18/05