John J. McClure

Born September 24, 1886, died March 28, 1965.

A major force in the Republican party in Delaware County. McClure had been a state senator until turned out of office after the "Rum Ring Trials" in the late 1930's.

A frequently told story illustrating Mr. McClure's prominence in Republican politics in Delaware County, involves Richard Nixon's 1960 presidential campaign. As Nixon's motorcade processed down Providence Avenue past McClure's residence...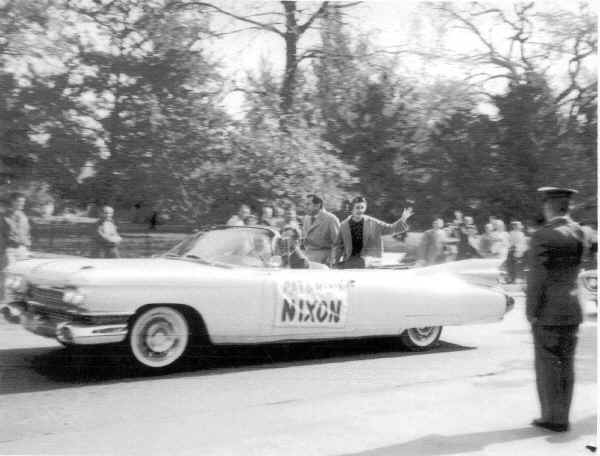 Photo courtesy of Alfonso Sanbe
... it was known that Mr. McClure was quite elderly and in failing health. The parade stopped and Nixon got out of his car and went up on McClure's porch to shake his hand.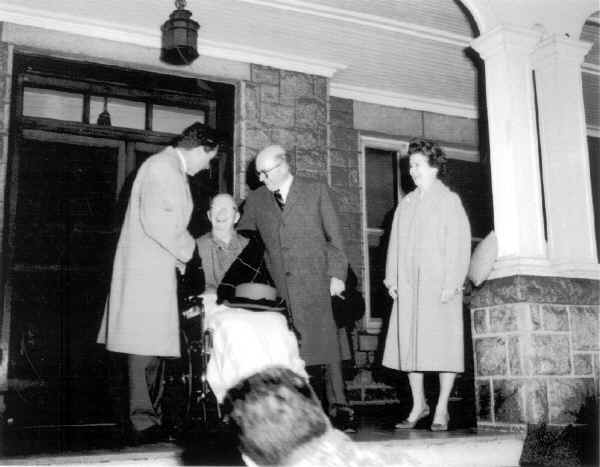 Photo courtesy of Alfonso Sanbe
Click here for more about John J. McClure from Louis J. Warfel's (loujwarfel@juno.com) My Book of Old Chester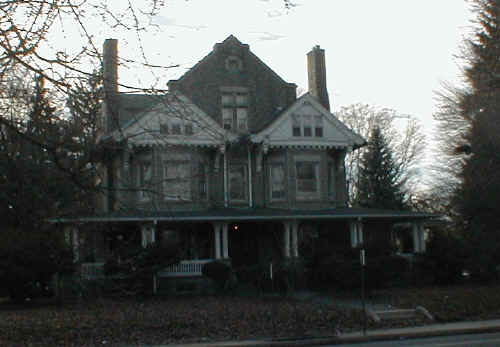 Home of John J. McClure, 20th & Providence Ave.
© 2001 John A. Bullock III.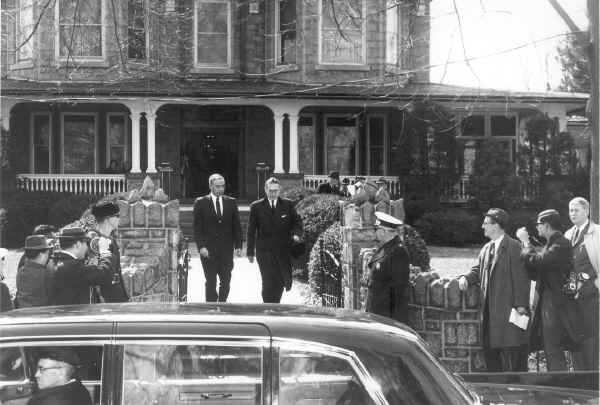 Funeral of John J. McClure; Photo by Muscella Studios, courtesy of Alfonso Sanbe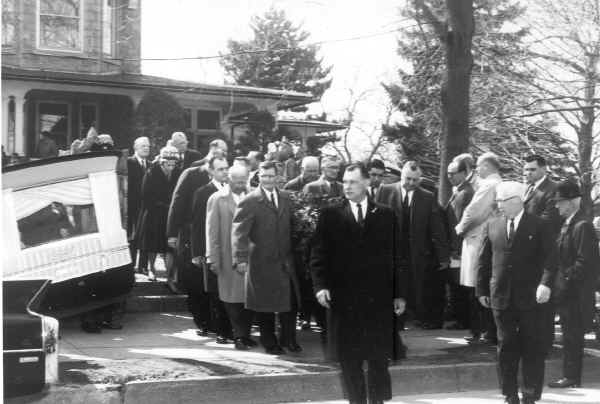 Funeral of John J. McClure; Photo by Muscella Studios, courtesy of Alfonso Sanbe
[Obituary]