Home > Tragedies > Fire Destroys Linvilla's Octagonal Barn built in 1889
Fire Destroys Linvilla Barn
Friday August 16, 2002
Click here to visit Linvilla's website
From the Linvilla website: "At this time we ask for everyone's continued to support by shopping at Linvilla and by signing up for our mailing list. This will enable us to keep you up to date on our progress."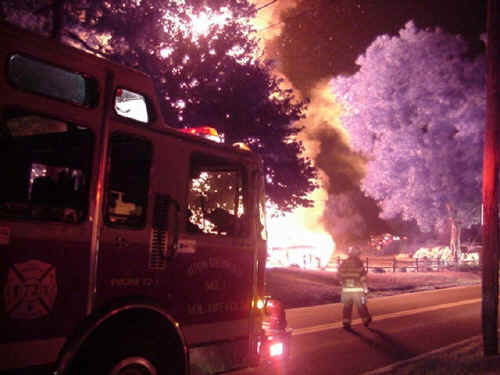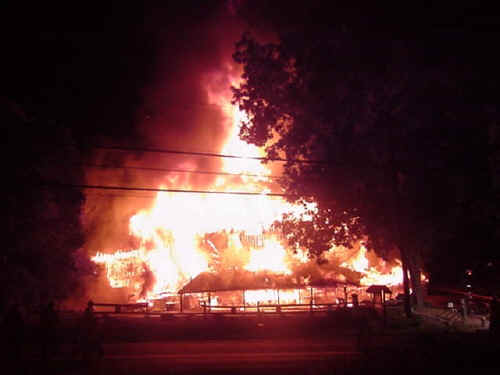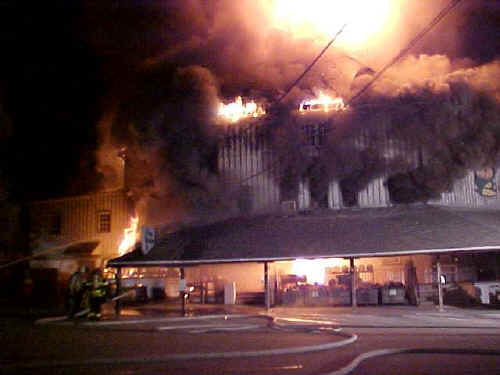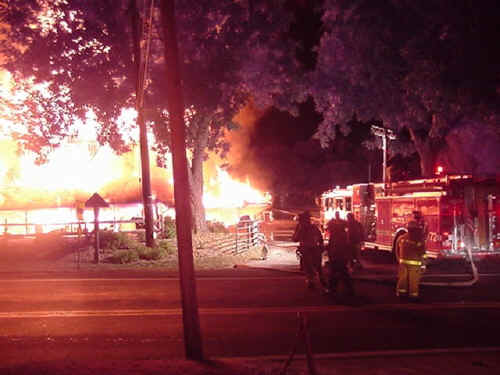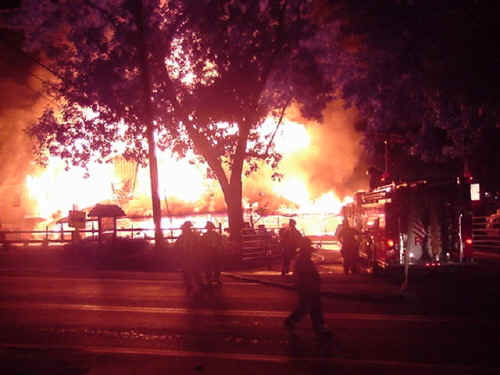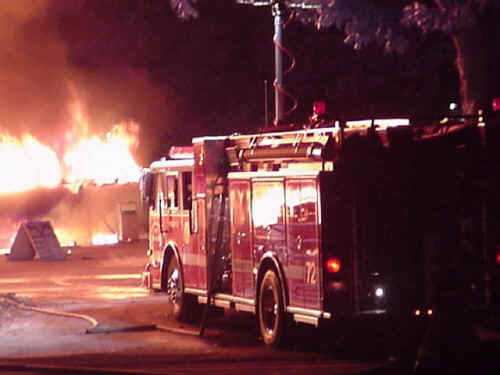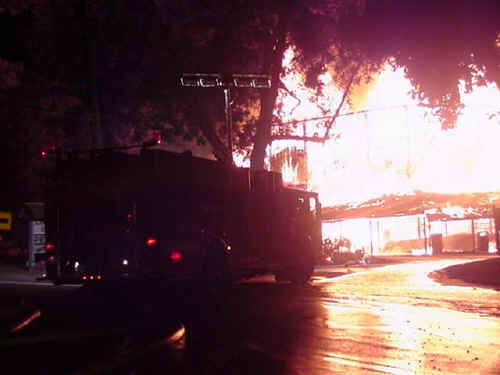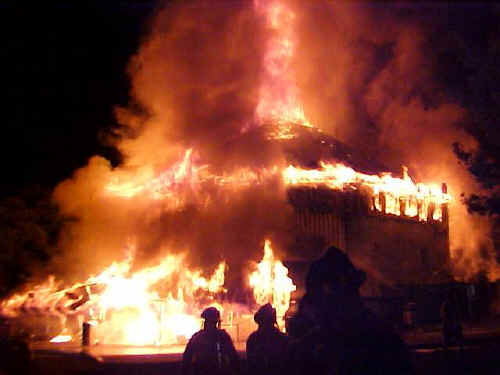 Photos courtesy of Gloria Evers, CE6548@aol.com & William H. Crystle, 3rd, MISERABILL@aol.com
Many thanks to Caroline and to Janet Mouler for this sad news:
To all who have known and loved the Linville barn:
The sad news met us this am [Fri. 8/16/2002] with TV coverage of the overnight fire which has totally destroyed the 100 year-old, 8 story barn at Linville Orchards.
The fire, out of control for the entire night, consumed everything. A large pond, apparently the source of fire control for the property, has gone dry and water had to be trucked in from other places.
The orchards are untouched.
Delaware County Daily Times Stories:
At a charred Linvilla, hope springs from the ashes (8/20/2002)
Cause of blaze is undetermined (8/20/2002)
A Delco landmark known for its farm flavor
(Click here for the story from KYW NewsRadio 1060.)
---
© 2002 John A. Bullock III.
Graphic Details Publications
This page last updated 10/18/05