Home > Tragedies > Eyre Park Flood 1971 > Page 1 | Page 2 | Page 3
Eyre Park Flood
September 13, 1971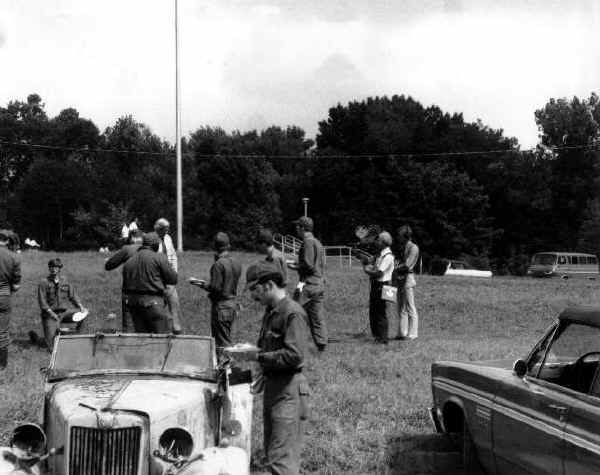 #7. National Guardsmen with a news crew. I think that may be a young Hank Sperka, although I'm not sure about that. Note they are using film cameras.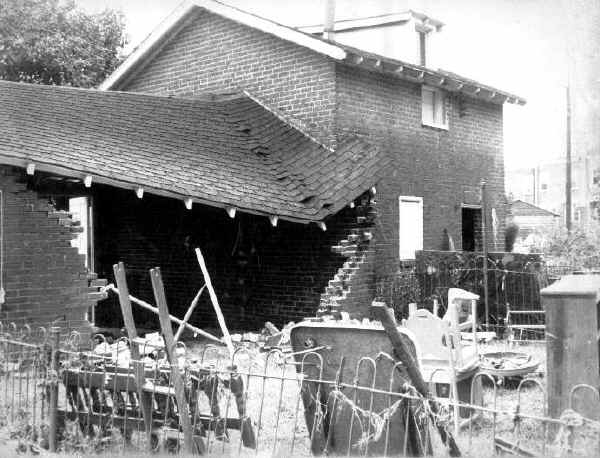 #8. Damage to a garage near N. Eyre drive and Penn St.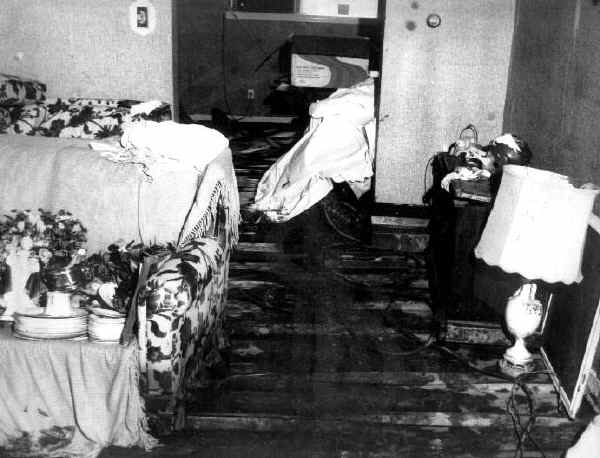 #9. The buckled hardwood in the house,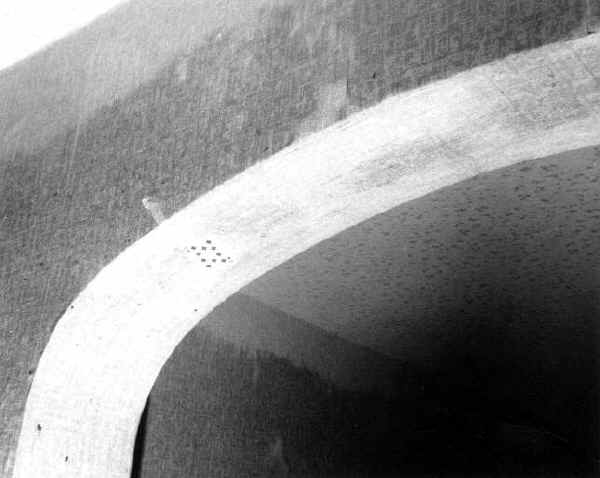 #10. You can see the high water mark about 10" from the ceiling. The 10 of diamonds was left stuck to the arch by the water.
Photos courtesy of Tom Dewey, tom7365@msn.com
---
© 2002 John A. Bullock III.
Graphic Details Publications
This page last updated 10/18/05