Home > Schools > Neighboring Communities > Ridley Township
Ridley Township High School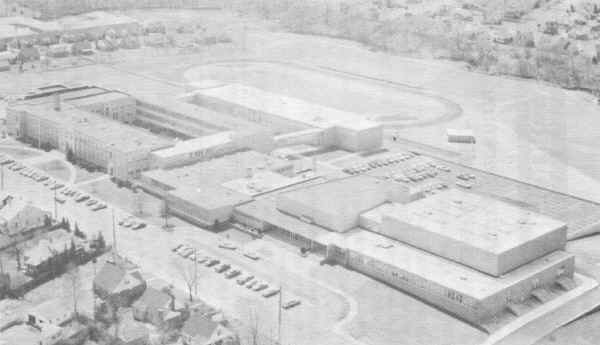 Ridley High School aerial view from a 1970's yearbook
Address
School Colors:
Principals | Faculty | Staff | Sports | Classes | School History
Visit our Ridley Township Class Reunions page
---
Principals:





---

Faculty:
Some Teachers:


---

Staff:

---

Sports:
Some Coaches/Athletic Directors:


---

Classes:

---

School History:
The Ridley Senior High School began the first academic year in 1966, graduating the first class in 1967. It was created with the merger of three former school districts - Eddystone, Ridley Park and Ridley Township. It occupied the old Ridley Township High School (pre 66).

In recent years this school was demolished and replaced by the new Ridley High School.
If you have any information and or pictures that you would like to contribute about this school, please forward it to john@oldchesterpa.com
---
© 2004 John A. Bullock III.

This page last updated 09/09/08