Home > Schools > Public Schools > Eyre School
Eyre School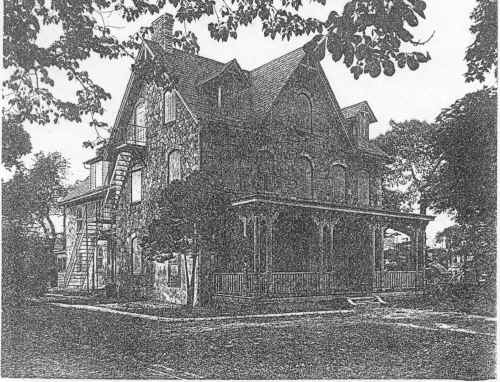 Above: View September 28, 1939
Eyre School Annex to Chester High School.
Former residence of General and Mrs. Wm. G Price Jr.
and before that, of her father, Joshua Pusey Eyre, Jr.
North side 7th St. between Barclay & Fulton Sts.
Below: View September 28, 1939
Rear view from 8th St.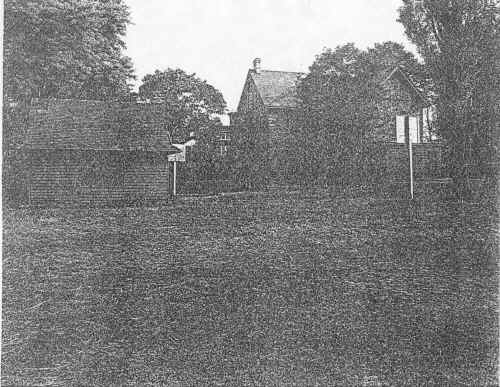 Photos of Eyre School from the Chester F Baker collection, courtesy of Peter Mooney, parrid@webtv.net
Actual photographic reproductions are available from Delaware County Historical Society
322 W. 7th St.
(Chester High's Vocational Building was erected on this site and opened in September 1941.)
Grades 1-5 (?)
Principals | Faculty | Staff | Classes | School History
---
Principals:





---

Faculty:
Some Teachers:
Mrs. Nothnagle

---

Staff:

---

Classes:
Betty-Jane (Bennett) Smith
William S. Bleyler (Funeral Director)
Stephen Gallager
Elsie Gallager
Earl Kline
Maude Mc Dowell
Elizabeth Peel
Earle Smedley
William H. Thorpe


---

School History:
"I started at Lincoln School in February 1928. I stayed there one year. My father had attended Lincoln School, too. He was born in 1895 so it was old when I went there. The school became overcrowded in 1928 so I was sent to Eyre School. (I lived at 318 West 8th across from Eyre.) It was fun going there. It was like a private school just for the neighborhood kids. It was a beautiful mansion. It had floor to ceiling windows on the first floor. When open in the warm weather we walked in and out of the windows. The class went outside and sat on the grass and enjoyed having class in the nice weather. The nature study class walked about and learned the names of the trees and shrubs. A Mrs. Nothnagle was one of my teachers. "

- Betty-Jane Bennett Smith, Smith9697@aol.com
If you have any information and or pictures that you would like to contribute about this school, please forward it to john@oldchesterpa.com
---
© 2001 John A. Bullock III.

This page last updated 10/18/05