Home > Transportation > Red Arrow Bus Line
Red Arrow Bus Line (later SEPTA)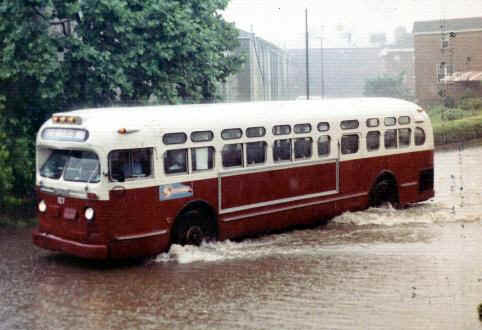 Photo courtesy of Michele Denesowicz Williams
1973 Photo above taken at 9th & Hyatt St.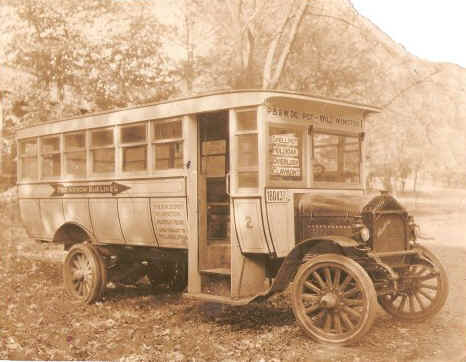 "Found this Picture in my mothers things. Would like any info about year etc."
Edward Walker

---
Although not technically a "Chester" business, the Red Arrow was definitely an integral part of daily life in the city. The buses made regular rounds from Chester to the 69th Street terminal in Upper Darby where passengers could catch the "L" (Elevated/Subway trains) to continue into center city Philadelphia.
The Red Arrow buses were GM buses, maroon on the bottom with cream color around the windows and on top. The Red Arrow line eventually became a part of SEPTA (Southeastern Pennsylvania Transit Authority).

Many thanks to John R. Spedden for mapping out the Red Arrow route for us:

"Here is how the Red Arrow bus went through Chester. It came into Chester on Providence Av., turned left onto 22ND. St., went to Chestnut St. & turned right continuing on Chestnut St. to 12TH St., turned right on 12TH St. to walnut St., turned left on Walnut st to 9TH St., turned right on 9TH St. to Madison St., turned left on Madison St. to 4TH st., turned right on 4TH St. to Edgmont Av., turned right on Edgmont Av. and stopped opposite the Post Office. This was the end of the line.

"It then continued on Edgmont Av. to Sproul St. to 9TH St., turned right on 9TH St. to Madison Av., turned left on Madison Av. to Providence Av. and on to 69TH St."

John R. Spedden, Jrstrolley@aol.com
Resident of Chester from 1937 to 1942 &
Garden City from 1942 to 1966
If you have any information and or pictures that you would like to contribute about the Red Arrow Bus Line in Chester, please forward it to john@oldchesterpa.com
---
© 2000, 2002, 2003, 2006 John A. Bullock III.

This page last updated 02/15/06