Home > Churches > Roman Catholic > Our Lady of Charity
Our Lady of Charity Roman Catholic Church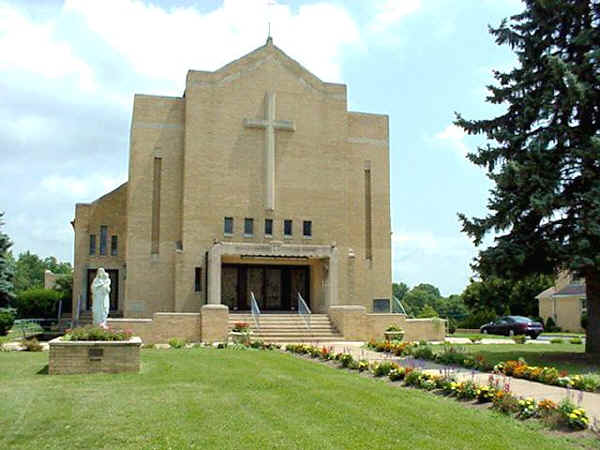 Photo courtesy of Harvey Martin, hsmartin@snip.net


(Click the image for a larger view of the Rectory courtesy of Mr. Jack Swerman, AIA)

Brookhaven, PA

Phone:

Former Pastors | Church History | Membership Directory If you have any information and or pictures that you would like to contribute about the history of this church, please forward it to john@oldchesterpa.com
---
Former Pastors
Rev. Ignatius Bash - founding pastor

"Our Lady of Charity in Brookhaven had Rev. Ignatius Bash as foundiing pastor. Earlier in his career he had been an assistant at Most Blessed Sacrament in West Philadelphia under Msgr. Daly."
-George Dougherty, snackty@att.net

---

History
The parish was established in November 1952 by the Archdiocese of Philadelphia. St. John Chrysostom in Nether Providence was also established at that time.

Thanks to Harvey Martin for the following news about the Parish's 50th Anniversary celebration:

Our Lady of Charity Parish is celebrating its 50th Anniversary of the founding of the parish in 2002. There will be a special Jubilee Mass on Sunday, November 10th at 2 P.M. Bishop DeSimone will be the principal celebrant. This will be followed by a dinner dance at 4:00 P.M. at the Springfield Country Club.

© 2001, 2002 John A. Bullock III.

This page last updated 02/24/07