Home > Cemeteries > St. Michael's
Historic Chester, PA: Cemeteries
St. Michael's Roman Catholic Cemetery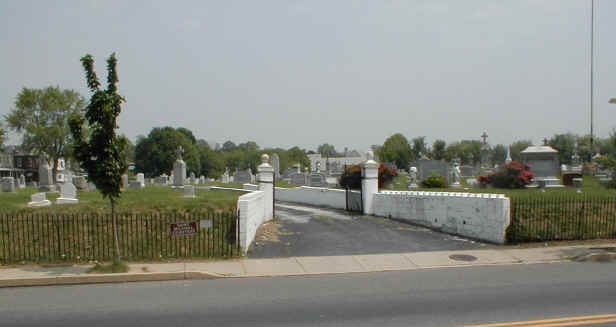 Photo 5/13/2000 John A. Bullock III.
1864: St. Michael's Roman Catholic church purchased 7 acres to establish their cemetery on Edgmont Avenue.
This land had been a part of the plantation belonging to William Davis.
Records for this cemetery must be accessed from:
Catholic Cemetery Division
111 S. 38th Street
Philadelphia, PA 19104-3136

Phone: 215-895-3450
---
© 2000, 2002 John A. Bullock III.

This page last updated 02/22/07