Home > Businesses > Recreation > Penn Recreation Center
Penn Recreation Center
Grand Opening, c. September 1939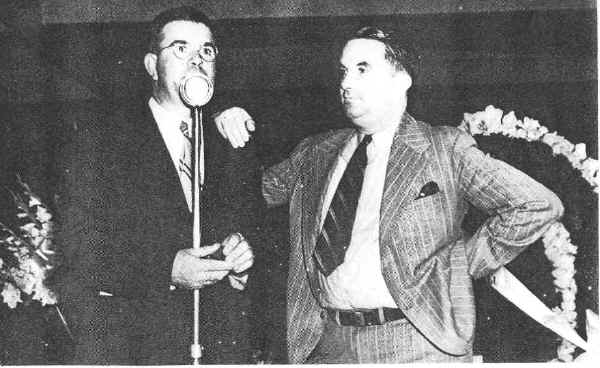 Photos from the September 1939 issure of The Delaware County Advocate, founded by John Spencer in 1868 as a weekly newspaper. Published as a monthly picture magazine since August, 1938, by John Spencer, Inc. 8th & Sproul Sts., Chester
courtesy of Frank DeMaio
(Above) CONGRATULATIONS were in order as speaker after speaker approached the mike. Lou Buchy, left, district ABC secretary, was Master of Ceremonies. Bob Vandever, right, one of the three owners of the new Penn Recreation Center, was wished all kinds of success. Mayor Peoples, an avid sports fan, tossed the first ball.

AMATEURS and professionals all had a chance to tryout the shining new alleys before a large gallery of spectators. Women were almost as numerous as men among first night bowlers. Between games audience and players repaired to the soda fountain.

(Below) STAR KEGLER. Bill Shaul, considered one of the best bowling teachers in the East, tossed a few balls on the new alleys, and was slated to be present for the first three days following to give free lessons to all comers.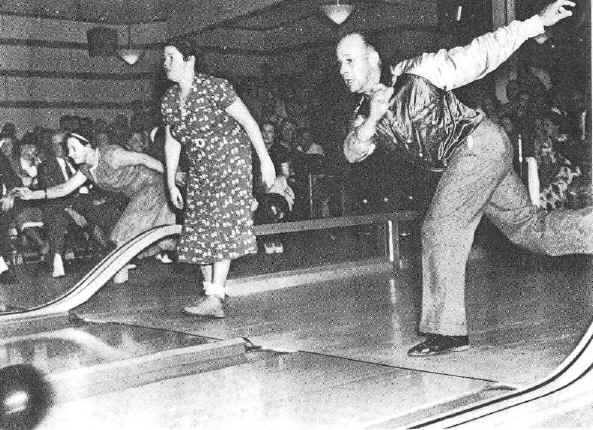 ---
© 2003 John A. Bullock III.
Graphic Details Publications
This page last updated 10/18/05